General Meetings
October General Meeting
The Life of Stars
October 5
, 2023 @ 7 p.m. ET
Remote attendance via Zoom video conference.
How are stars born, and how do they die? How can we study these faraway objects, and why do we need golden mirrors and supercomputers to do so? Are we all truly made of stardust? This talk will explore the life cycle of stars and how scientists use both telescopes and computer simulations to uncover their mysteries. Focus will be placed on a specific example, the spectacular stellar explosions known as Type Ia supernovae, to demonstrate how the scientific method guides our understanding of the universe.
Speaker: Catherine Feldman, Ph.D. candidate at the Institute for Advanced Computational Science at Stony Brook University, NY. She works with computer simulations (in Fortran!) to model bright stellar explosions known as a Type Ia supernovae. Catherine is learning how to get her code to run faster on different CPUs, including Intel, AMD, and a special ARM-based chip. In her spare time, Catherine is an avid knitter and baker, and enjoys lifting weights.
Plan now to attend

!
For further information, email our program chair, at programs@wpcug.org.
November General Meeting
Holograms
November 2
, 2023 @ 7 p.m. ET
Remote attendance via Zoom video conference.
Holograms
Speaker: Linda Law
Plan now to attend

!
If you experience any problems with this website or have suggestions for improvement, please feel free to contact the webmaster.

Join our computer club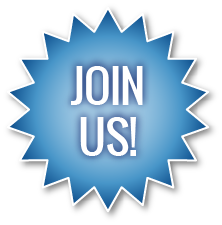 Now you can join TechEdConnectSM (formerly Westchester PC Users Group, WPCUG) or renew your membership conveniently and safely online via credit card or PayPal. You can also make a tax deductible donation.


Conventional mail / check payments are still available too. Click here to join, renew, or donate.
For questions, email our membership chair at membership@wpcug.org.




TechEdConnectSM Tech Support Consultants



You can download a list of Tech

Ed

ConnectSM

members who are offering their services to members and non-members alike. Members get a discount.


Westchester PC-Renew
A project of TechEdConnectSM

Westchester PC-Renew - We refurbish donated computers and provide them free to nonprofit groups in the community who can't afford to purchase new computers.



Click the above link to learn more about our activities and how to get a refurbished computer.

Applyhere for a computer







Tech

Ed

ConnectSM -

Newsletter



You can view the latest issue of our newsletter, The Useless Button, here. The complete archive or the Tech

Ed

ConnectSM Newsletter is online. You can view past newsletters here. Please note that they are availabe to club members only.


Presentations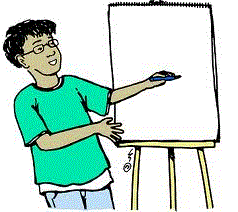 A selection of workshop & general meeting presentation documents

are now online. Click here to view.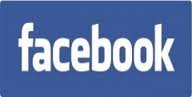 Operation Clean Slate

In the last several years, the use of malicious software (malware) by online criminals has emerged as a global cybersecurity threat. Of the available intrusion devices, the "bot," or Web robot, is particularly pervasive, allowing an attacker to take control remotely of a compromised computer or computers. Invisible to victims, these networks, called "botnets," can include hundreds of thousands of machines around the world, controlled by a cyber criminal, or "bot herder." . Read more.....



Weekly Update Email


View the archives of the Weekly Update.
Receive the latest information on our meeting schedule and events as well as timely and important links to computer related tips and news.

You'll find the

Weekly Email Update link

on the Members Services page on the left side navigation after signing in - Members

.
* If you are not receiving this weekly email, check your spam folder, and if it's not there contact the co-editors, who will resolve this issue.