General Meetings
August 1, 2019
@ 7 pm ***




*** Please plan to arrive before 7pm. The outside doors are locked promptly at 7pm ***
Keller Williams NY Realty
120 Bloomingdale Rd.
****
location map
****

1st Floor
White Plains, NY 10605

Plan now to attend!

John Dobbs, attorney, educator, and WPCUG member, rode his bicycle from the West Coast to the East Coast, following the Old Oregon Trail.

John will share his 3,000-mile, 5-week, two-wheel trip with pictures and anecdotes.

Come for the ride!
Oh, and one more thing...................



At every General Meeting we have door prize drawings.

This month's door prize, not just one but four, with our Abbondanza August clearance specials:

HP Mini #1 Linux Mint 32-bit Atom-based Netbook
or
ASUS Google Nexus 7 Tablet
or
Amazon Kindle with downloaded books - no charger
or
HP Mini #2 Windows 7 Starter Atom-based Netbook
The door prizes are open to members only but non-members can easily join at the front desk to be eligible for the drawing. Only $50 per year per household.


How to easily manage more than one email address.


September 5, 2019 @ 7 pm

Keller Williams NY Realty
120 Bloomingdale Rd. ****location map***
White Plains, NY
10605
Pierre Darmon, WPCUG president and PC/Mac computer support and education consultant, will tell us how to handle multiple email addresses with ease. It can make transitioning from one email provider to another completely painless.



If you experience any problems with this website or have suggestions for improvement, please feel free to contact
WORD PROCESSOR SECRETARY
PART-TIME (WHITE PLAINS, NY)
SMALL PATENT LAW FIRM in White Plains, NY has a PART-TIME opening for a WORD PROCESSOR SECRETARY with proficiency in the advanced functions of MS WORD, MS EXCEL, and ADOBE ACROBAT DC.
LEGAL EXPERIENCE NOT NECESSARY. STUDENTS OK.
A) Work Schedule: Three days per week - 3 to 5 hours per day.
B) Pay: $15 to 20/hour (based on skills).
DUTIES INCLUDE:
1. Word processing of patent and trademark applications;
2. Preparing e-mail correspondence with attachments;
3. Internet filing of papers in the Patent and Trademark Office.
RESPOND by e-mailing to rodrod@rodman-rodman.com your resume with a cover letter describing:
a) Your computer skills;
b) The hours and days you are available.
CANDIDATES WILL BE GIVEN A WORD PROCESSING TEST TO EVALUATE THEIR KNOWLEDGE OF THE ADVANCED FUNCTIONS OF MS WORD, MS EXCEL, and ADOBE ACROBAT DC.
Advertisement paid by Rodman & Rodman LLP

Join our computer club - WPCUG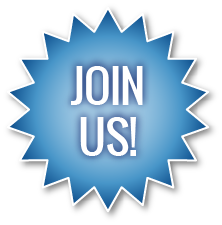 Now you can join Westchester PC Users Group or renew your membership conveniently and safely online via credit card or PayPal. You can also make a tax deductible donation.


Conventional mail / check payments are still available too. Click here to join, renew, or donate.
For questions, email our membership chair, George Hauss at membership@wpcug.org
WPCUG Tech Support Consultants


You can download a list of WPCUG members who are offering their services to members and non-members alike. Members get a discount.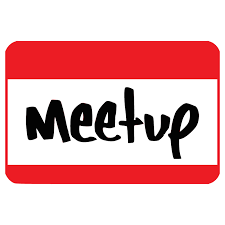 Please join our Meetup group so you can enjoy its many benfits and look for other interests as well. Click the Meetup image on the left to go to our Meetup page, then look for the red Join Us button to get started.

Westchester PC-Renew
A project of WPCUG

Westchester PC-Renew - We refurbish donated computers and provide them free to nonprofit groups in the community who can't afford to purchase new computers.



Click link above to learn more about our activities and how to get a refurbished computer.

Applyhere for a computer


W
PCUG - Newsletter
The July-August

2019

Westchester PC Users

Group Newsletter is now online. You can view it here or preview the table of contents. For past newsletters view here. Please note that while the preview is available to everybody, the complete newsletter is for club members only.



Presentations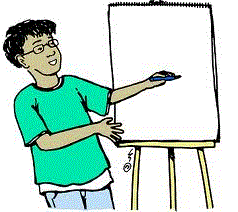 A selection of workshop & general meeting presentation documents

are now online. Click here to view.




Follow us on Facebook!
WPCUG wishes to acknowledge the great support we receive from LANline for our website.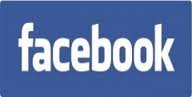 Operation Clean Slate

In the last several years, the use of malicious software (malware) by online criminals has emerged as a global cybersecurity threat. Of the available intrusion devices, the "bot," or Web robot, is particularly pervasive, allowing an attacker to take control remotely of a compromised computer or computers. Invisible to victims, these networks, called "botnets," can include hundreds of thousands of machines around the world, controlled by a cyber criminal, or "bot herder." . Read more.....



Weekly Update Email

You can now sign up online for the WPCUG Weekly Update email.

View the archives of the Weekly Update.
Receive the latest information on our meeting schedule and events as well as timely and important links to computer related tips and news.

WPCUG wishes to acknowledge the great support we receive from LANline for our website.You'll find the Weekly Email Update link on the on the Members Services page on the left side navigation after signing in - Members.
* If you are not receiving this weekly email, check your spam folder, and if it's not there contact David Shulman, Weekly Update Editor, who will resolve this issue. intergroupliaison@wpcug.org


Website Change Notification


Signing up for the website change notification feature will no longer be available for new subscription although existing subscribers will contine to receive notofications for the forseeable future. Questions should be directed to
webmaster@wpcug.org
.