General Meetings
YOUR DIGITAL AFTERLIFE


DON'T SCAM YOUR HEIRS, FRIENDS (AND EVERYONE YOU HAVE EVER KNOWN) FROM YOUR GRAVE!
February 7, 2019
@ 7 pm
Keller Williams Realty
120 Bloomingdale Rd.
****
location map
****

1st Floor
White Plains, NY 10605

Plan now to attend!


So you think just having a will is good enough? David Shulman will walk you through the pitfalls of dying without preparing your digital life for the "afterlife." He will pose some crucial questions you SHOULD deal with right now (BUT would prefer not to).

~Do you think having a will and a person with Power of Attorney is enough?

~How do you avoid messing up your kids, relatives, friends, and the causes and organizations you have supported during your life?

~Will your online life be as private as you wish?

~How to deal with your DIGITAL legacy?

~Are your information assets safe and in the control of those you intend?

~Can you prevent your online accounts from falling into the wrong hands?

~What will happen to all your pictures?

~Have you prepared your ON LINE afterlife?

~How can you make the correct moves now to avoid adding great trouble and ongoing difficulty to your survivors and the organizations you supported?

David, our own Weekly Update co-editor, teacher, sailor, former tech hardware installer, and board member, will pose questions to ponder so you can cope with the ongoing effects of the digital world we are sliding into. He will provide resources and sources for information.

Oh, and one more thing...................



At every General Meeting we have door prize drawings.

This month's door prize:

Generic mid-tower computer

Intel 2.93GHz Core 2 Duo
4.0GB DDR2 memory
320GB SATA hard drive
160GB SATA hard drive
Windows 7 Ult. 64-bit (fujitsu)
LibreOffice 6.1
GeForce GTS 250 video card




The draw prize is open to members only but non- members can easily join at the front desk to be eligible for the drawing. Only $50 per year per family with the winner taking home this computer.


'WiFi radio' as a range-extender



Keller Williams Realty
120 Bloomingdale Rd. ****location map***
White Plains, NY
10605
Need to share an Internet-like connection across
two or more sites or buildings? A solution is
"WiFi radio," which tech guru Rob Caluori will
explain and explore at the March 7 general meeting. WiFi radio has greater range than
ordinary WiFi. It unleashes the potential of WiFi
to go beyond your four walls, beam a WiFi signal
on the other side of your property for that security camera or shed, and even can connect directly across to buildings without using the internet (useful in an emergency!).

Rob Caluori has worked at Westchester Library
System since 2007 where he currently serves as
the director of information technology. He brings
experience from various areas of IT from working
in the medical, financial, and library industries.
He's a member of local HAM radio club Westchester Emerg Comm Assn (WECA.org).
Rob holds MS degrees from Pace University in
Information Systems and SUNY Albany in
Information Science as well as a BS in Information Systems from Mercy College.


If you experience any problems with this website or have suggestions for improvement, please feel free to contact

Join our computer club - WPCUG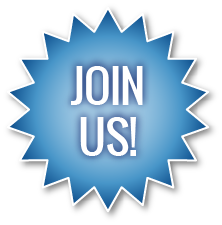 Now you can join Westchester PC Users Group or renew your membership conveniently and safely online via credit card or PayPal. You can also make a tax deductible donation.


Conventional mail / check payments are still available too. Click here to join, renew, or donate.
For questions, email our membership chair, George Hauss at membership@wpcug.org
WPCUG Tech Support Consultants


You can download a list of WPCUG members who are offering their services to members and non-members alike. Members get a discount.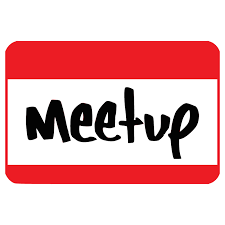 Please join our Meetup group so you can enjoy its many benfits and look for other interests as well. Click the Meetup image on the left to go to our Meetup page, then look for the red Join Us button to get started.

Westchester PC-Renew
A project of WPCUG

Westchester PC-Renew - We refurbish donated computers and provide them free to nonprofit groups in the community who can't afford to purchase new computers.



Click link above to learn more about our activities and how to get a refurbished computer.

Applyhere for a computer


W
PCUG - Newsletter
The February

2019

Westchester PC Users

Group Newsletter is now online. You can view it here Or preview the table of contents. For past newsletters view here. Please note that while the preview is available to everybody, the complete newsletter is for club members only.



Presentations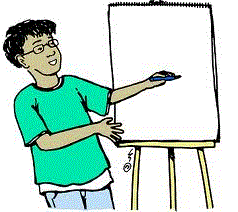 A selection of workshop & general meeting presentation documents

are now online. Click here to view.




Operation Clean Slate

In the last several years, the use of malicious software (malware) by online criminals has emerged as a global cybersecurity threat. Of the available intrusion devices, the "bot," or Web robot, is particularly pervasive, allowing an attacker to take control remotely of a compromised computer or computers. Invisible to victims, these networks, called "botnets," can include hundreds of thousands of machines around the world, controlled by a cyber criminal, or "bot herder." . Read more.....



Weekly Update Email

You can now sign up online for the WPCUG Weekly Update email.

View the archives of the Weekly Update.
Receive the latest information on our meeting schedule and events as well as timely and important links to computer related tips and news.

You'll find the Weekly Email Update link on the on the Members Services page on the left side navigation after signing in - Members.
* If you are not receiving this weekly email, check your spam folder, and if it's not there contact David Shulman, Weekly Update Editor, who will resolve this issue. intergroupliaison@wpcug.org


Website Change Notification


Signing up for the website change notification feature will no longer be available for new subscription although existing subscribers will contine to receive notofications for the forseeable future. Questions should be directed to
webmaster@wpcug.org
.